IRC, Quick-Shifter, Module, for, Dynojet, Power, Commander-V
IRC Components Quickshifter expansion module, sensor, and shiftrod for Dynojet Power Commander V equipped motorcycles with "Strain Gauge" sensor technology for street and track riding. MotoGP certified by Magneti Marelli state-of-the-art load cell sensor with both right and left dual "Magic" threads". The IRC Components ELECTRONIC quick-shifter has a major advantage over the Dynojet Pressure Shift Sensor which is slow and bulky and can be used in either Push or Pull setup. The intelligent controller of the IRC quick-shifter is directly connected to the load cell; signal handling is extremely precise and controlled. Easy installation by inserting two wires from the IRC module directly into Port 4 & 5 of the PCV, +12v (tail light), Ground (battery). This is a Dynojet Quick Shifter (DQS) direct replacement. Shift rod (M6-M6 / 165mm) included.



Adjustable pre-load settings (via Two-Buttons on Unit) allow the rider to customize six (6) settings making shifts seamless and smooth versus "switch units" which can be harsh: 1. Cut Time ("T"), 2. Cut Type ("U"), 3. Up-shift Pre-Load ("L"), 4. Minimum RPM Limit ("SR"), 5. Push or Pull ("CE"), 6. Up-Shift Smooth Adjuster ("RR").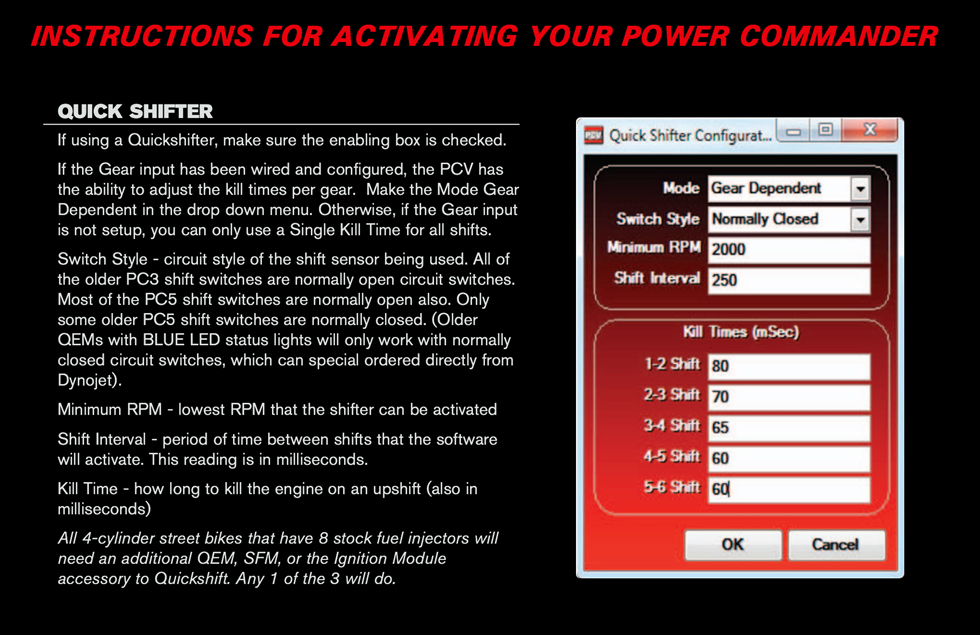 IRC Quick Shifters are Non-Homologated for Professional Closed Circuit Use. Sensors are certified to over 1,000,000 shifts and all kits are 100% tested for performance at the end of production. Made in Italy.